*This could be a controversial topic. Differing opinions are fine, but keep it respectful.
I want preface this post by saying this is from MY perspective. I'm not extending this as collective viewpoint for all bloggers. These are my perceptions and I know they're opinionated.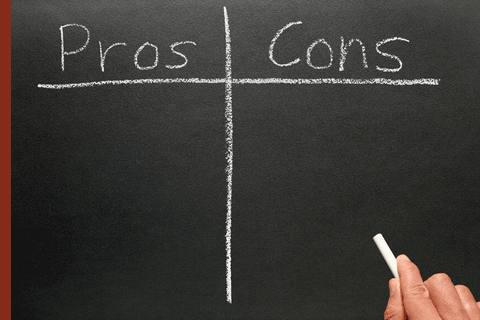 I think one the most talked about things in the blogging world is PR samples. It can be one of the most competitive, confusing, and frustrating ventures out there. It really is a hot button topic. I do not have much PR experience personally, but in the course of my blogging experience I have witnessed it enough from other bloggers to have an opinion. I've chosen to not take part in a lot of PR or asking for PR samples. I have taken offers if I am personally approached, but even then I am selective.
I think there are definite pros and cons in regards to PR. I'm definitely divided on the whole thing, but essentially for me personally and my blog I'd find too much PR a negative. The list I've compiled below are what
I
think are/would be pros and cons for PR. Some of these are from my own observations, and some of these I relate to my own experience and blogging decisions. Be aware my negative list will be lengthy.
PROS:
I have go-to blogs I know to visit who receive PR samples ahead of time. I rely on these bloggers and their swatches to make shopping decisions. Bloggers who do PR stuff are needed!
PR samples would definitely lighten the load financially. As much as I'd love to dive into PR just for that reason, it does not feel right to me.
You can create great contacts with brands.
PR can turn you from just being a blogger to a more professional blogger.
PR can allow you to be a link between your readers and polish companies. You can have more knowledge into the brand versus just the regular person.
You get access to new products before anyone else.
You can provide more opportunities for your readers when companies sponsor giveaways.
CONS:
Who PR picks to get samples can be very inconsistent. There are bloggers who are ignored by PR companies with well established blogs, while the opposite bloggers are given samples (more in next point). The process does not make sense.
Bloggers who are brand new, have a small following, and low quality photos are sometimes given PR samples. This is the one time I'm critical about people swatches. If you are given a product to review you should show the product in the best possible light and in a professional manner. It is unrealistic to expect newer bloggers to show PR samples in a professional manner.
PR has become a source of competition for bloggers. There are many new bloggers who see receiving PR samples as some sort of badge of honor, Miss Universe tiara, or a trophy. PR I do not feel makes you popular blogger. There is a lot of work involved outside of just receiving things for free and being "first" to have something that makes you a popular blogger. Plus, you can be popular without getting freebies!
There are bloggers who just blog in hopes to receive PR stuff.Even worse there are people who feel entitled to receive stuff. Shady.
PR can be inconsistent about sending things. You may be promised some collection and you may never get it.
For me personally and my blog, if I were to receive a lot of PR stuff I feel it would detach me from my readers. I get emails that people like my blog because almost all of my stuff is self-bought and low cost. People can relate to it because they're on a budget. I feel if I received a lot of stuff from PR I would lose that connection with my readers. I like to be relatable. I go through the same shopping/financial struggles as everyone else!
PR allows you to become more of a professional blogger. I said this in the pros, but it is also a con. I feel with PR you become tied to that company. You have a responsibility to swatch the polishes and blog about them in a timely manner. It's not just fun and games. It's a commitment.
Press Release days. Hundreds of people posting the same press release over and over again.....
This is all I can think of at the moment. What I noticed as I was dissecting this was that most of my negatives towards PR are in relation to people in the blog-o-sphere versus the PR companies themselves. There are a few bloggers I rely on for PR stuff. Few is the keyword here. The reason is because I can rely on these bloggers to be professional, friendly, and have a dedication to their blog outside of just what they receive for free. These are the bloggers that exemplify what a good PR relationship/experience should be for themselves and their readers.
The perception from some people that PR stuff makes you special, better, popular, or etc is what really bitters the whole PR concept for me. There is some weird obsession with it in the blogging world from some people that is just annoying. If I could give you guys a dollar for every time I've heard someone mention how much they wanted PR samples or ask me how to get free stuff we all would be rich. The blogging experience should not be centered on the freebies you receive! It saddens me that this seems to be the main focus of so many people.
This is not the only reason I'm turned off to PR. I have other reasons I mentioned above. PR would seriously help me so much as far as saving money, but I'm not willing to compromise my time and my blogging persona for PR. I know a lot of that would have to change if I took that on.
This I know is a touchy subject. If I said anything offensive, I did not mean it to be, like I mentioned before these are my viewpoints based on my experience.
What are you thoughts on PR stuff?
Happy Tuesday!